Why Accelerate Invoices?
Don't Wait on Customer Payments
Sufficient cash flow is the key to keeping businesses productive and financially stable. Unfortunately, many businesses are strapped with long payment terms which limit growth and the ability to take advantage of opportunities. With LSQ's invoice acceleration solutions, businesses can get the cash they need when they need it, at low costs and without taking on debt.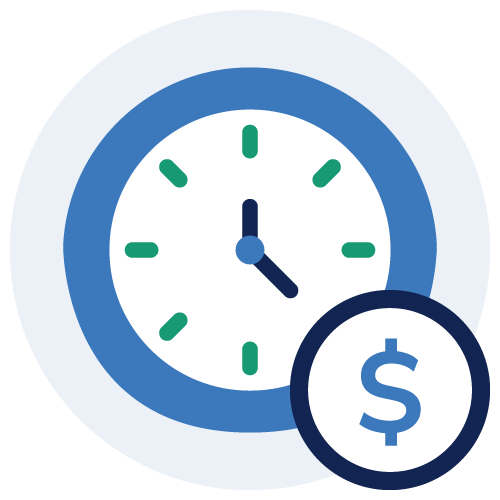 Eliminate Net terms and get paid within a few hours of invoice submission or approval.
Our solutions are debt-free, improve your cash flow and optimize your working capital.
No longer miss out on business opportunities that require extended payment terms.
Invoice Finance
Get up to 90% of an invoice paid upfront
Upload your unpaid invoices and get an advance on your payment. When the invoice matures we will collect from your customer.
Same-day funding and low financing costs

High credit limits and advance rates

Outsource invoice collections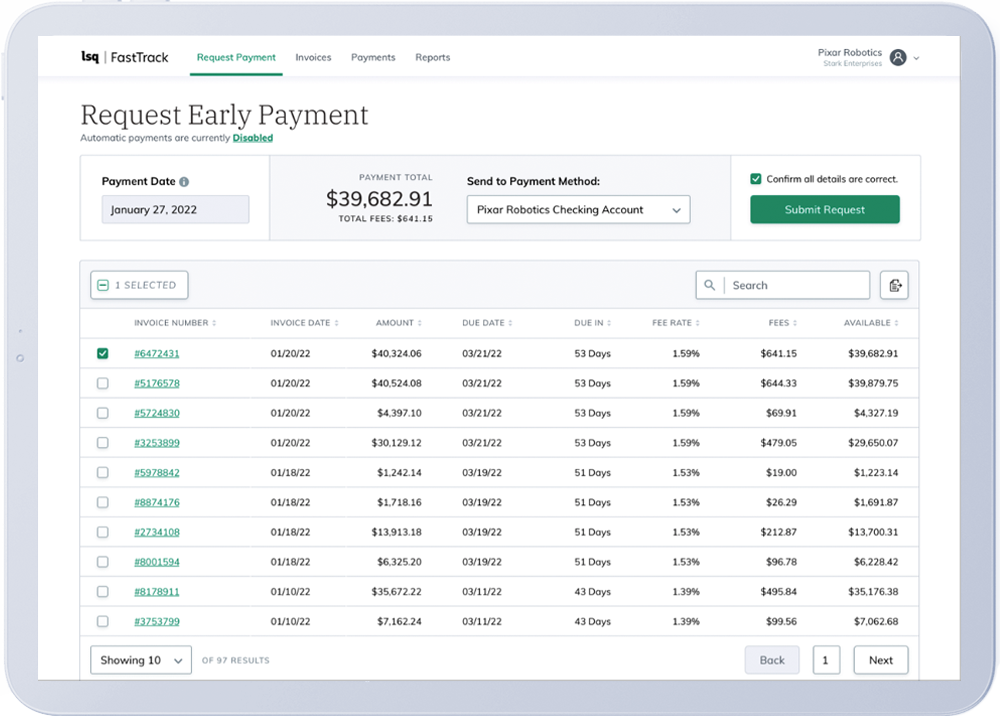 Early Payment Programs
Low cost, instant and automated payments
Suppliers participating in supply chain finance programs get a use-as-needed and low cost early payment solution.
Click-to-select invoices for early payment

Automate or set payments to new terms

Flexible same-day ACH payments
Hear From Customers and Suppliers
Invoice Collections
Optimize time-to-payment
LSQ can automate and optimize your accounts receivable and invoice collections processes so you can get paid earlier for all invoices. On average, our customers report a 7 day improvement of their days sales outstanding so you can utilize money owed to you faster.
Articles about Invoice Acceleration