Unified Working Capital Platform
Serving all your Working Capital Needs
Affordable access to working capital is essential to the success of any business. That doesn't mean everyone has the same needs. LSQ understands this; that's why we have spent more than 25 years creating flexible programs to shorten the cash conversion cycles of companies of all sizes. LSQ FastTrack® is the only working capital finance and payments platform that provides both accounts payable and accounts receivable funding from one simple, easy-to-use interface.
Technology to Control and Maximize your Working Capital
Take Control with the Leading Working Capital Platform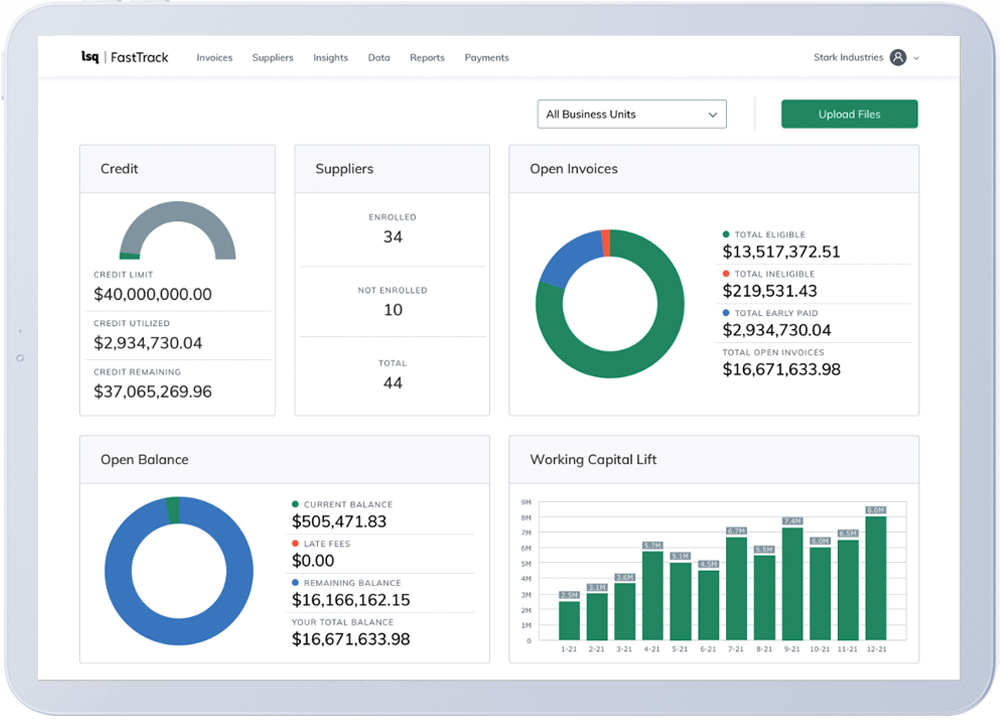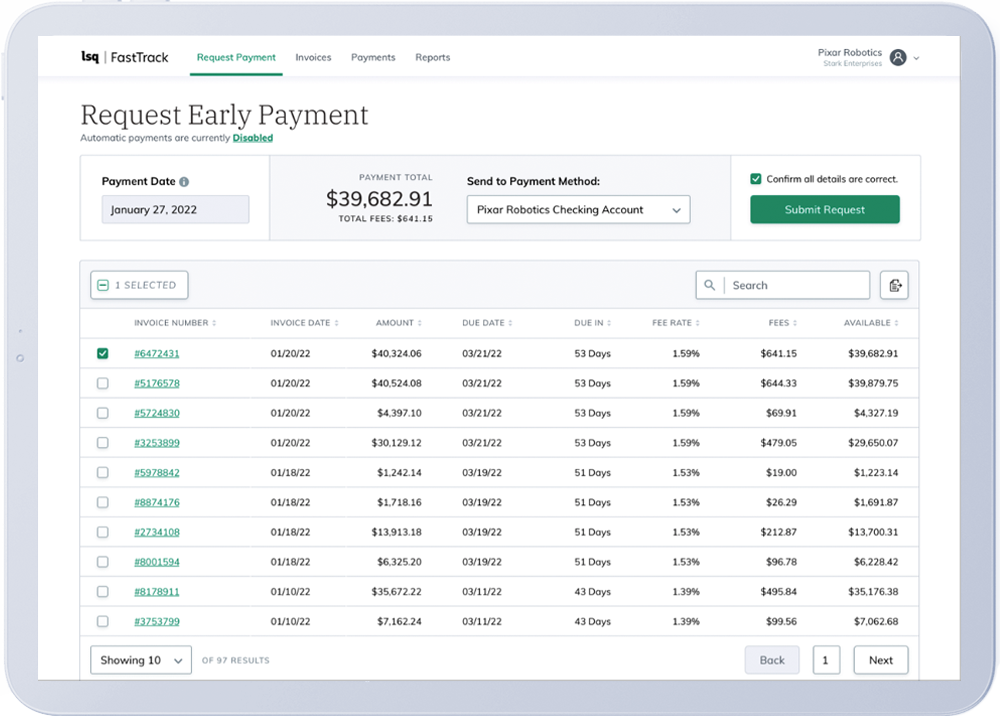 SUPPLIER EXPERIENCE
Expand Supplier Access to Working Capital
Click-to-select invoices for early payment

Automate or set payments to new terms

Flexible same-day ACH payments

Advance all receivables with Invoice Finance
The LSQ Story
We combine years of experience managing credit risk and providing working capital, with a powerful, flexible, and scalable working capital platform.
$27B+
Transaction Volume Processed
$10B+
Working Capital Improvement
Improving The Cash Conversion Cycle
Decide When to Pay and Get Paid
Working capital doesn't have to be a zero-sum game. With a supply chain finance program through LSQ, buyers tap into third-party funding to hang on to their cash longer, while suppliers gain on-demand access to payments to keep their business moving forward. With our invoice-and alternative-finance solutions, suppliers can dramatically cut their days sales outstanding to keep their businesses growing – no matter the payment terms.
The LSQ Difference
Financial and Technical Excellence
LSQ has been delivering working capital solutions to businesses of all sizes for more 25 years. With an extensive network of partners, deep understanding of credit, and the only platform available that allows for AP and AR financing in a single interface, LSQ offers the most comprehensive working capital finance and payments management solution on the market.
LSQ FastTrack is the easiest to use and launch working capital and payments platform that lets customers access their cash in a few clicks.
Our technology and over 25 years of assessing credit risk and deploying our own funds expands access to working capital and minimizes risk.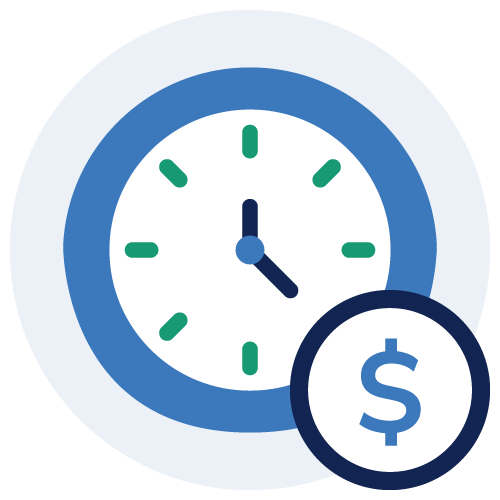 LSQ accelerates ROI and payments with rapid program launches, fast onboarding, same-day invoice funding, and on-demand payments.
Working Capital Accessibility
Expanding affordable working capital to the mid-market and enterprises
For years, affordable working capital has only been accessible to large, investment-grade corporations. But with LSQ's credit expertise and funding partners, it's a whole new ball game. We've expanded solutions to now include mid-market companies and those with unrated, private, or non-investment-grade credit.
Supply chain finance for the mid-market

Affordable options for all suppliers

Largest AR facilities for most industries
Program Flexibility
Working capital your way
Structure a working capital finance program to meet your changing liquidity needs. We provide the most extensive program funding options of AP and AR finance platform.
You can fund a supply chain finance program through various third-party funding sources including LSQ or we can purchase your AR to boost liquidity. Our platform is flexible enough to run supply chain finance and AR finance simultaneously – all while managing your payments and credit.
Third-party funding sources

Combine different funding sources
Hear From Customers and Suppliers