PROGRAM INTRODUCTION
Introduction from HDT Global
Welcome to LSQ FastTrack. This program lets suppliers get their invoices paid early, or at new terms of their choice, by our finance partner LSQ. You only pay a small fee only if you decide to advance an invoice. This program helps our suppliers control their cash flow, reduce risk and improve payment visibility.
PROGRAM OVERVIEW
Frequently Asked Questions
PROGRAM BENEFITS
Get Paid on Your Terms
Sufficient cash flow is the key to keeping businesses productive and financially stable. Unfortunately, many businesses are strapped with long payment terms which limit growth and the ability to take advantage of opportunities. With the LSQ FastTrack Early Payment Program businesses can get the cash they need when they need it, at low costs and without taking on debt.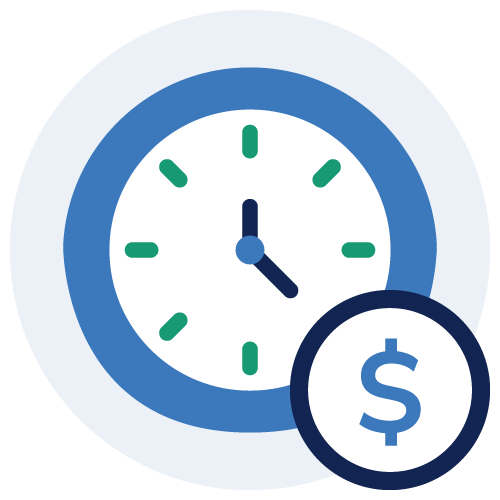 Eliminate Net terms and get paid in as soon as 1 business day from invoice approval.
Manage cash flow effectively, allowing for flexible forecasting and growth.
Automate all payments and choose when you want all your invoices to get paid.
Never risk getting paid late and have cash on hand to ensure steady operations.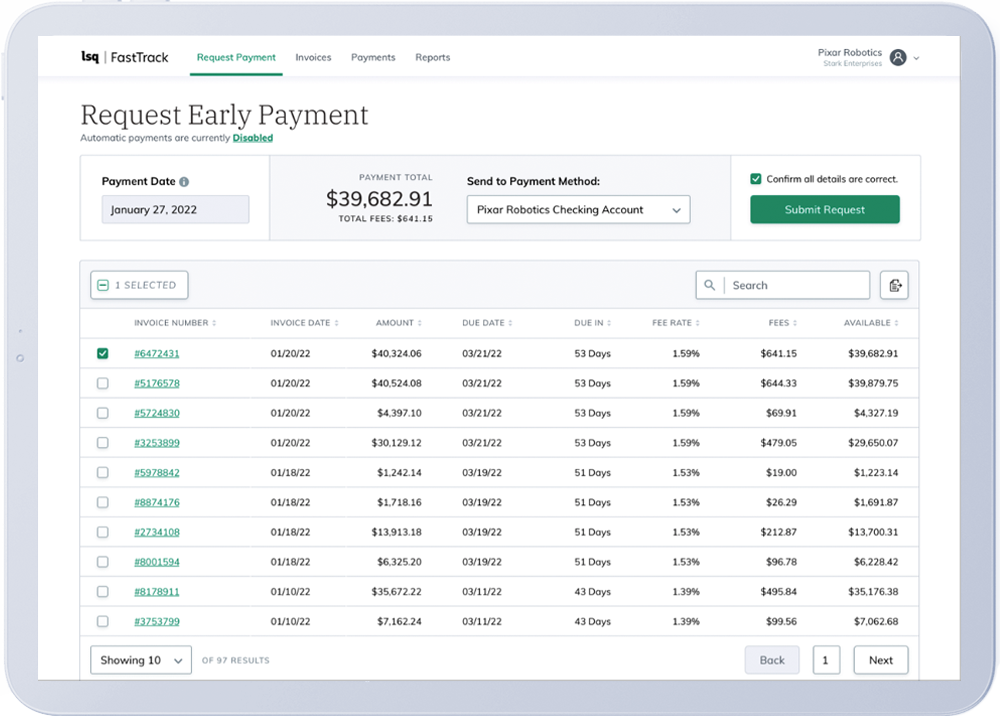 LSQ FastTrack Platform
Getting Paid Has Never Been Easier
Our platform is simple, intuitive, and secure. Select invoices and receive early payment electronically in as soon as 1 business day from any device.
Click-to-select invoices for early payment

Automate or set payments to new terms

Flexible same-day ACH payments
LSQ FastTrack Early Payment Program
Step 1
Invoice your customer as usual
Step 2
Your customer approves the invoice(s) and uploads them to LSQ FastTrack
Step 3
Select your invoice(s) in FastTrack and get paid in as soon as 1 business day
Step 4
Your customer pays LSQ on the original payment terms
CONTACT US
Get Started With LSQ FastTrack
Have questions or want a registration link to start accelerating payments? Reach out to our supplier success team using the form below. You can also book a 1on1 meeting with our team at a time that works for you.
Book a Meeting
Schedule an online meeting with our supplier success team. We can help you get started, provide a platform demo and answer your funding and payment questions.